Median Marker
3 M Median Markers, vandal-proof and UV-resistant, are an Indian innovation which provides medium visibility under the toughest low light conditions.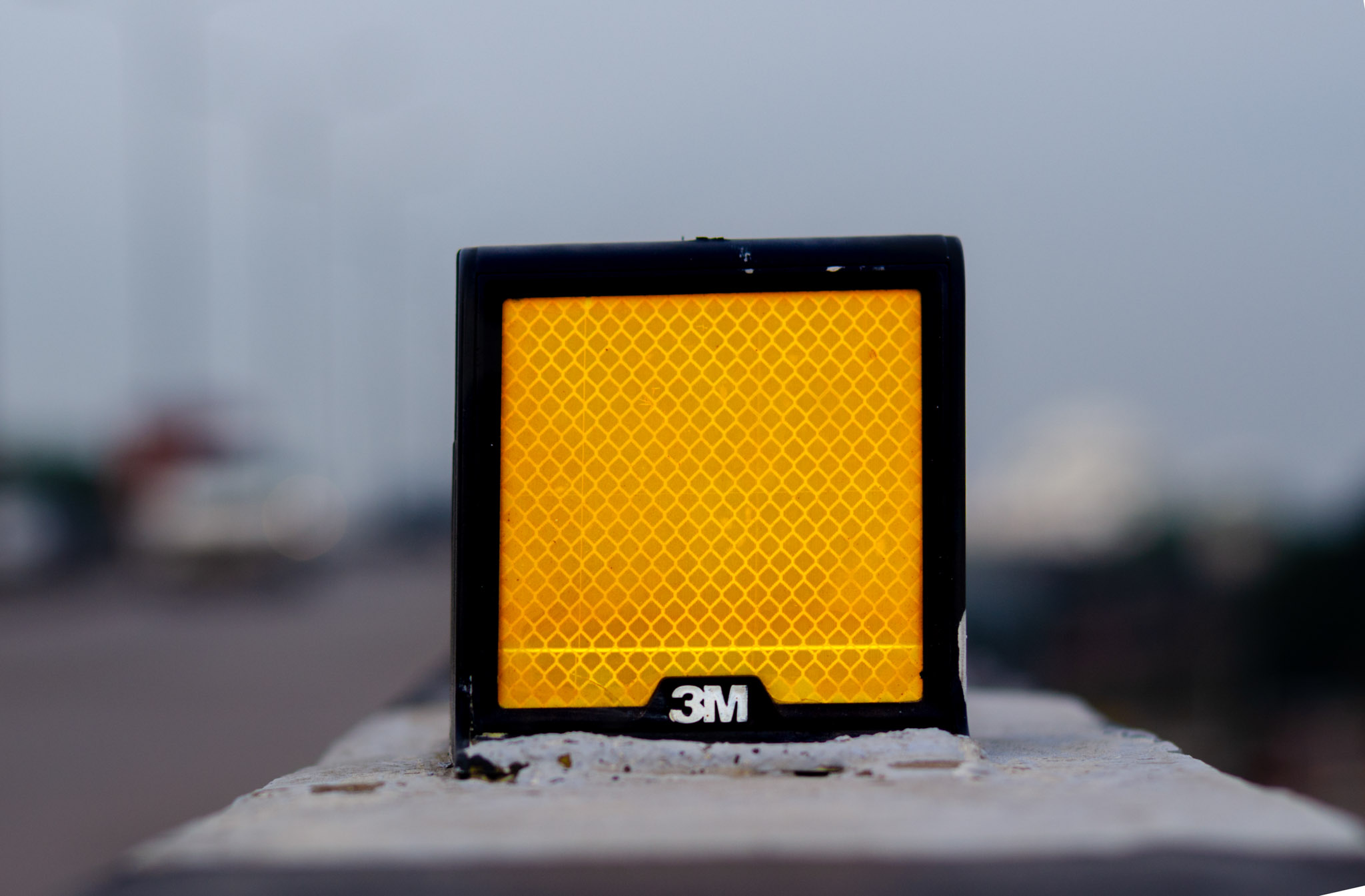 Details
Providing and Fixing of Rigid Median Marker that are made of tough, high impact resistant, injection-molded, thermoplastic body with an isosceles trapezoidal structure of length, width and height not less than 15cm, 10cm and 10cm respectively and thickness not less than 1.8mm, the body structure shall be rounded at its acute angle, all the corners and edges.
Specifications
Providing and fixing of reflective road studs 'Category A' Raised Pavement Markers made out of polycarbonate/methyl methacrylate/ ABS moulded body conforming to ASTM D 788 and reflective panels with micro prismatic lens capable of providing total internal reflection of the light entering the lens face with retro reflectance and chromaticity values conforming to ASTM D4280.